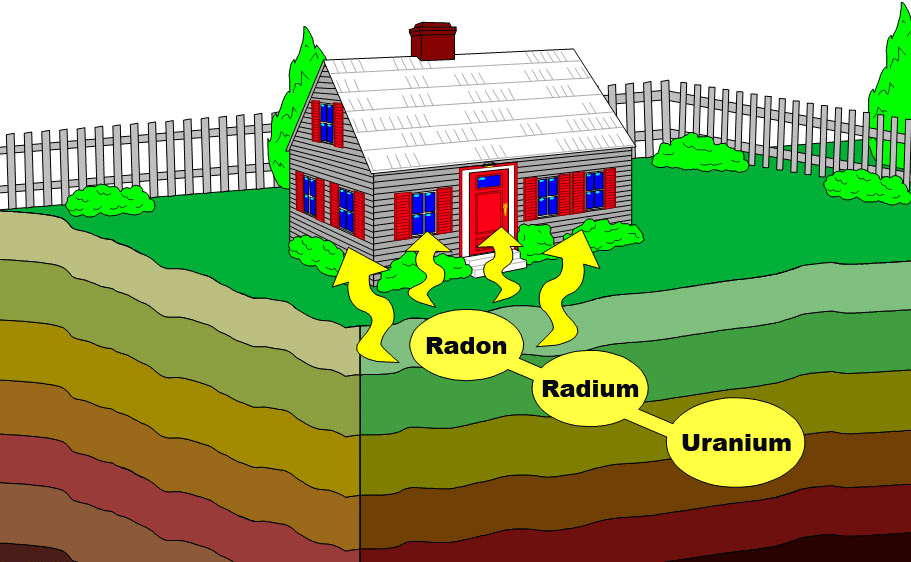 Radon is a cancer-causing radioactive gas, The Surgeon General has warned against long exposures to Radon Gas.
Technically Radon is a naturally created gas which originates from the breakdown of uranium in soil, rock and water. It is pretty common that we encounter natural Radon gasses during our normal day to day routines. It is not detected by smell, color or taste and so it goes by and large undetected. However in excess amounts with long-term exposure to the gas, serious health problems can develop. Radon is the second leading cause of lung cancer other than smoking and so it is a severe issue that needs to be mitigated if test levels prove to be high enough. In Colorado radon is at higher levels than other parts of the United States and so testing in your home is paramount to your family's safety and health.
The Environmental Protection Agency or EPA has recommended that radon levels of 4 pCi/L or higher need to take immediate action to reduce radon levels in their home, work area or offices. With today's Radon mitigation technology it is entirely possible to bring radon levels below a 2 pCi/L, so mitigation should be considered with levels as low as 2 pCi/L. No level of Radon is the best solution always but that isn't possible in all scenarios all of the time.